How to Prioritize Self-Care While Growing Your Side Hustle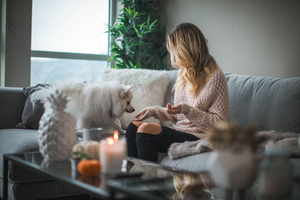 How to Prioritize Self-Care While Growing Your Side Hustle
Having a profitable side hustle can be fulfilling in many ways, not just financially. Making money doing something you enjoy gives you a sense of accomplishment, and it can make the daily grind in your normal job a little easier to cope with. But it's easy to burn out if you don't prioritize self-care — these tips presented by Sazzus can help.
Finding the Balance Between Work and Play
Many people glorify putting lots of time into a job, but how productive are you during that time? If you're idly tabbing and scrolling online but not really getting much done, it might be better to step away from the computer. Schedule time to work and time to rest, and make that time count every day.
Never Compromise on Sleep
Sleep deprivation impacts your productivity, mood, and physical well-being. The effects of sleep deprivation sneak up on you, too, so you may not realize how bad things are until you get some sleep and feel better. No matter how busy you are, ensure you get to bed on time.
Exercise Is an Investment in Yourself
Regular exercise protects your long-term health, and it's good for productivity, too—so good that some companies pay employees to exercise at work. Treat exercise as a non-negotiable part of your day and you'll feel a lot better for it.
Food Is Fuel and Fun
It's easy to neglect your diet when you're busy. Make sure you take the time to find tasty and nutritious food that's good for your skin so you always look and feel your best. If you feel guilty about treating yourself, remember healthy food fuels your brain, too!
Have a Strong Foundation for Your Business
Start your side hustle on a strong footing so you don't have to worry about legal stuff later. Consider creating it as a limited liability company (LLC) and using a formation service like Zenbusiness to do so, avoiding paperwork and expensive lawyer's fees. If you're not confident in finances, paying an accountant can save you time and money, too.
Not All Hobbies Need to Make Money
As appealing as the idea can be, taking on a side hustle isn't always worth your time. Many people are culturally conditioned to romanticize the idea of a second job. When that second job comes from a hobby, you run the risk of becoming bored with it. Make sure you have an outlet that you aren't trying to monetize so you don't burn out.
Treat Yourself Sometimes
Spend some of your profits on treats for yourself. That could be a spa day, cosmetics, a movie night, or some new gadgets to help yourself relax. If you're looking for inspiration for time-saving or fun tech, gear, and gadgets, check out Tech Pro Daily. Of course, if self-care products are more your style, Sazzus has you covered — and then some!
Balancing self-care and a side hustle takes practice, but it's worthwhile and can prevent burnout. If you struggle with work-life balance, consider enlisting the help of experts to take on some of the workload for you, and pay attention to your sleep, exercise, and diet. Above all else, just listen to your body — it often knows best.
Leave a comment
Comments will be approved before showing up.